The sun is out and that gave me the courage to block the scarf: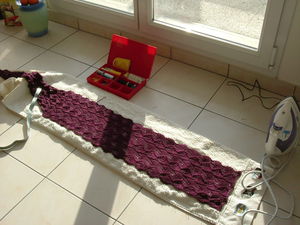 So that's what the set-up looks like... not spectacular but very functionnal.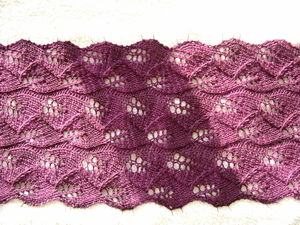 And that's the magic of lace: it reveals itself during the blocking.
And the sweater is also coming along nicely: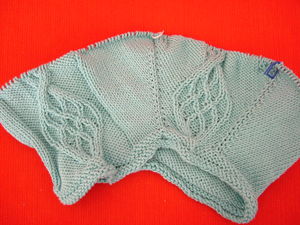 Doesn't look alot different but that's alot of stitches per round/row now. Last count was over 228 !
And a close-up of the pretty pretty cables:
They will be more even after blocking as usual.