I've been wanting to optimise my soup-making with a kniffty mixer type thing and I found it this evening at the supermarket: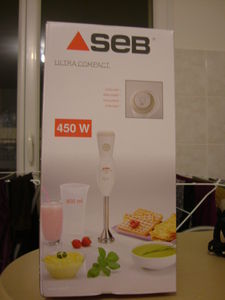 This should make next weeks' cooking alot faster and make alot less dishes to wash. I'm all for limiting dish washing since I do it by hand.
And while I'm at it, this is the square... a few people have been wondering how the stripeing will continue, so here it is!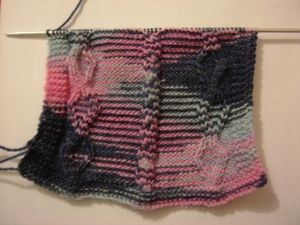 It's about 2/3 now at 14cm.
I emailed a bunch of women at work about the Knit-a-Square project and 6 of them answered enthusiastically and would love to knit squares with me!!! Yay for modern means of communication.