I didn't mention this in yesterday's blogpost: I went on a long hike on Sunday in the vineyards. And it was one of the harvesting weekends. Champagne is particular in the fact that all grapes musst be hand picked. This creates alot of work during approx. 2 weeks per year in the middle of September.
Anyway, this is what I saw yesterday, I thought I'd share.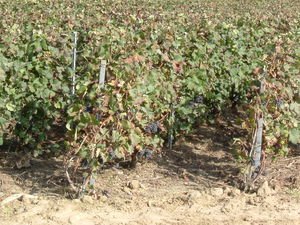 Vines loaded with ripe and sweet grapes (Pinot Noir)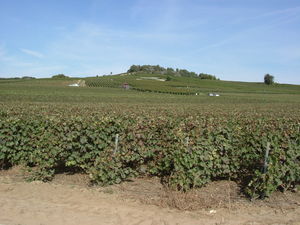 Some people picking the grapes from afar.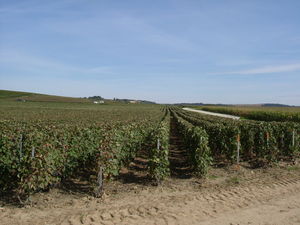 Notice how tidy the vines are even though they're laden with fruit ? That's another particularity of Champagne. The vines are looked after in an extreme way.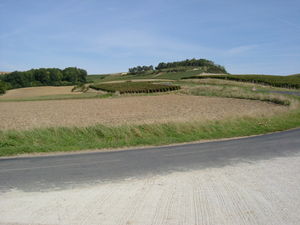 I liked the way the hill pops up in the background... each to his/her own !
That's what a sunny day in the Champagne area looks like if you're willing to walk a bit.