So, the ranger hat is done !
This one was a battle of its' own... the stripeing, the travelling stitches, the decreases at the top because I didn't have a compatible amount of stitches at the top... anyway, it's done and it's pretty but manly and it's warm for boyfriends' ears.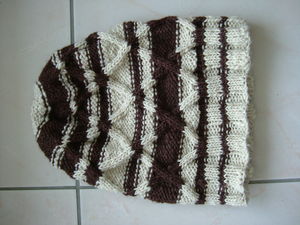 Very happy with this.